Calling all RNs, LPNs, CNAs, housekeepers and food service workers. We want you! We're hiring for open positions before our move in January. 



Join us for a career fair to learn about open positions and our great state benefits: insurance, retirement, vacation, sick leave and tuition assistance. Hiring bonuses and moving expense reimbursements are also available! 



Learn more on Thursday, December 13th, at the Central Nebraska Veterans' Home, 4510 East 56th Street, Kearney. Come see how you can help us serve those who have so bravely served us.
Click here for Career Fair flyer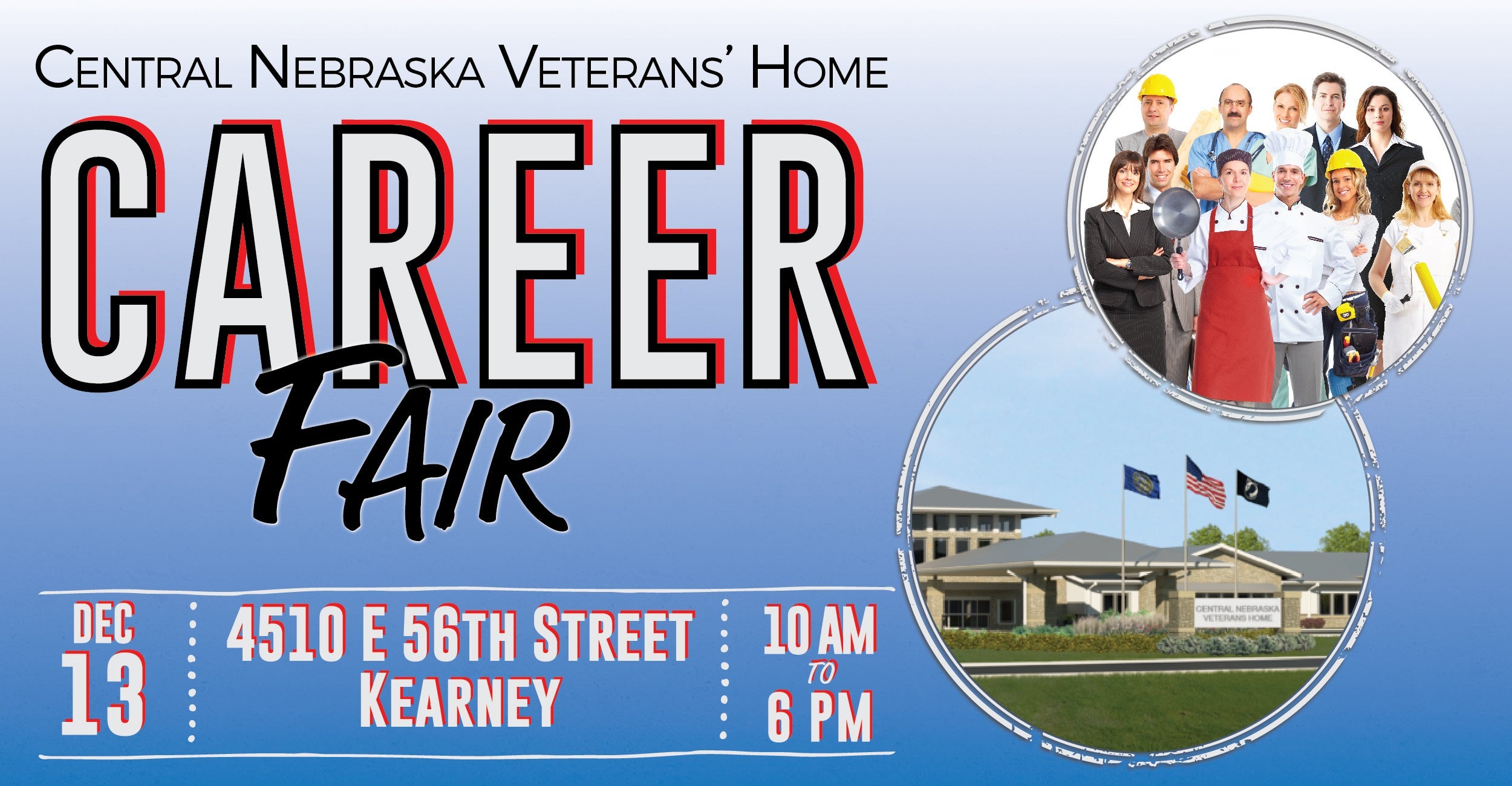 Event Date:
Thursday, December 13, 2018