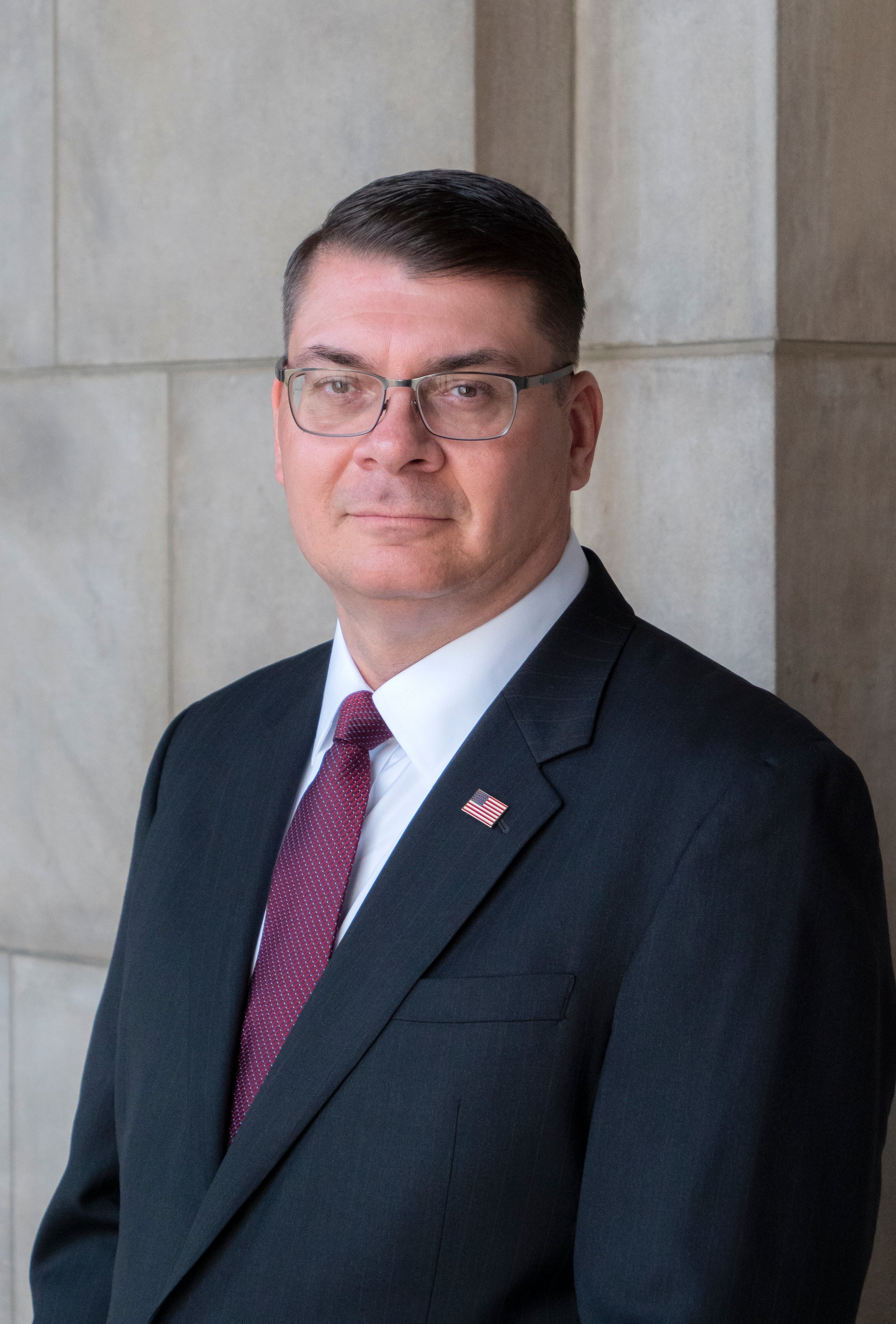 NDVA Director John Hilgert
Mission
Our mission is to honor Nebraska veterans and their families by providing excellent service, assistance, and care through:
Veterans Services to help veterans identify and access federal and state benefits including disability compensation, pension and healthcare available through the U.S. Department of Veterans Affairs (USDVA), as well as the Nebraska Veterans Aid fund, tuition waivers and other state services;
Nebraska State Veterans' Homes to ensure eligible veterans and family receive the highest quality assisted living and skilled nursing care at one of four nursing homes across Nebraska; and
Nebraska Veterans Cemetery at Alliance to ensure eligible veterans and family receive an honorable final resting place maintained to the highest national standards.
Core Principles
Excellence – Strive to provide the highest quality service in everything we do.
Integrity – Act with high moral principle and adhere to the highest professional standards.
Advocacy – Be veteran-centric by advancing the best interests of veterans and their families.
Accountability – Be proactive and take responsibility for the continual improvement of our agency's services.
Collaboration – Promote idea sharing, communication and teamwork with all resources (including other teammates, agencies, veterans' organizations, county service officers) to ensure veterans receive accurate information and excellent service.
Dignity and Respect – Treat every single person who comes into contact with our organization with honor, understanding and professionalism.
Statutory Authority
The Department of Veterans' Affairs (NDVA) was created by LB 187 and LB 240 of the 1947 Session of the Legislature. Of note, Nebraska State Veterans' Homes trace their roots to 1887. LB 340 of the 2017 Session of the Legislature merged the former Department of Health and Human Services Division of Veterans' Homes into the Department of Veterans' Affairs, effective July 1, 2017.
Neb. Rev. Stat. 80-314 to 80-322 and 80-325 to 80-337 guide the Nebraska State Veterans' Homes. Neb. Rev. Stat. 80-401 to 80-415 and 80-901 to 80-903 outline the roles and responsibilities of the Nebraska Department of Veterans' Affairs and provide for state veterans benefits and services. Neb. Rev. Stat.12-1301 established the Nebraska Veteran Cemetery System.
Public Guidance Document Index
Click here to view NDVA's public guidance document index (pursuant to Neb. Rev. Stat. 84-901.03).