Western Nebraska Veterans' Home (WNVH) is located on 32 acres at the northern edge of Scottsbluff. Licensed staff provide medical care and therapeutic services to both nursing and assisted living members 24 hours a day. Although most residents are veterans, we have several double rooms to accommodate married couples. Currently, there are over 93,000 square feet of private and communal space for up to 109 members. Originally opening March 19, 1975, the facility is continuously advancing in services and patient care.
Services Offered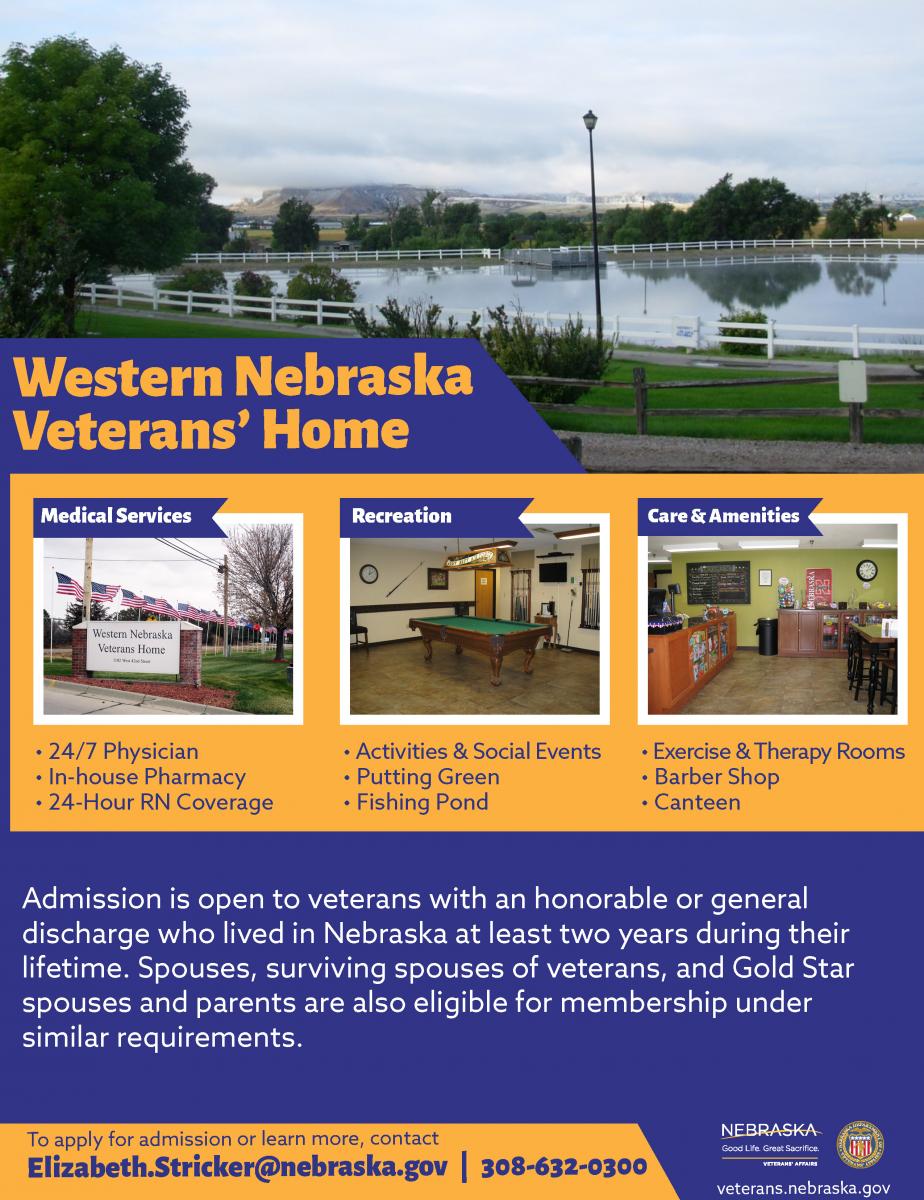 Physical Therapy
Occupational Therapy
Speech Therapy
Restorative Nursing Therapy
Hospice/Palliative Care
In-House Medical Clinic and Pharmacy
Special Features
Members at WNVH enjoy a welcoming and educational non-denominational chapel located on the facility grounds. A well-stocked fishing pond is surrounded by a lighted concrete walkway for easy accessibility. Those members wanting to stretch for success may compete in the horseshoe pit or enjoy the classy putting green. Indoors, the options for socializing include a state-of-the art exercise room, a canteen loaded with snacks and beverages, a public computer station, and a lounging room with cable television. No matter what your game is: one-pocket, eight-ball, nine-ball, or snooker, the atmosphere is exciting around the wonderful claw foot pool table. Those who enjoy sewing, painting, working on puzzles and more have a spacious craft room to practice their talents.