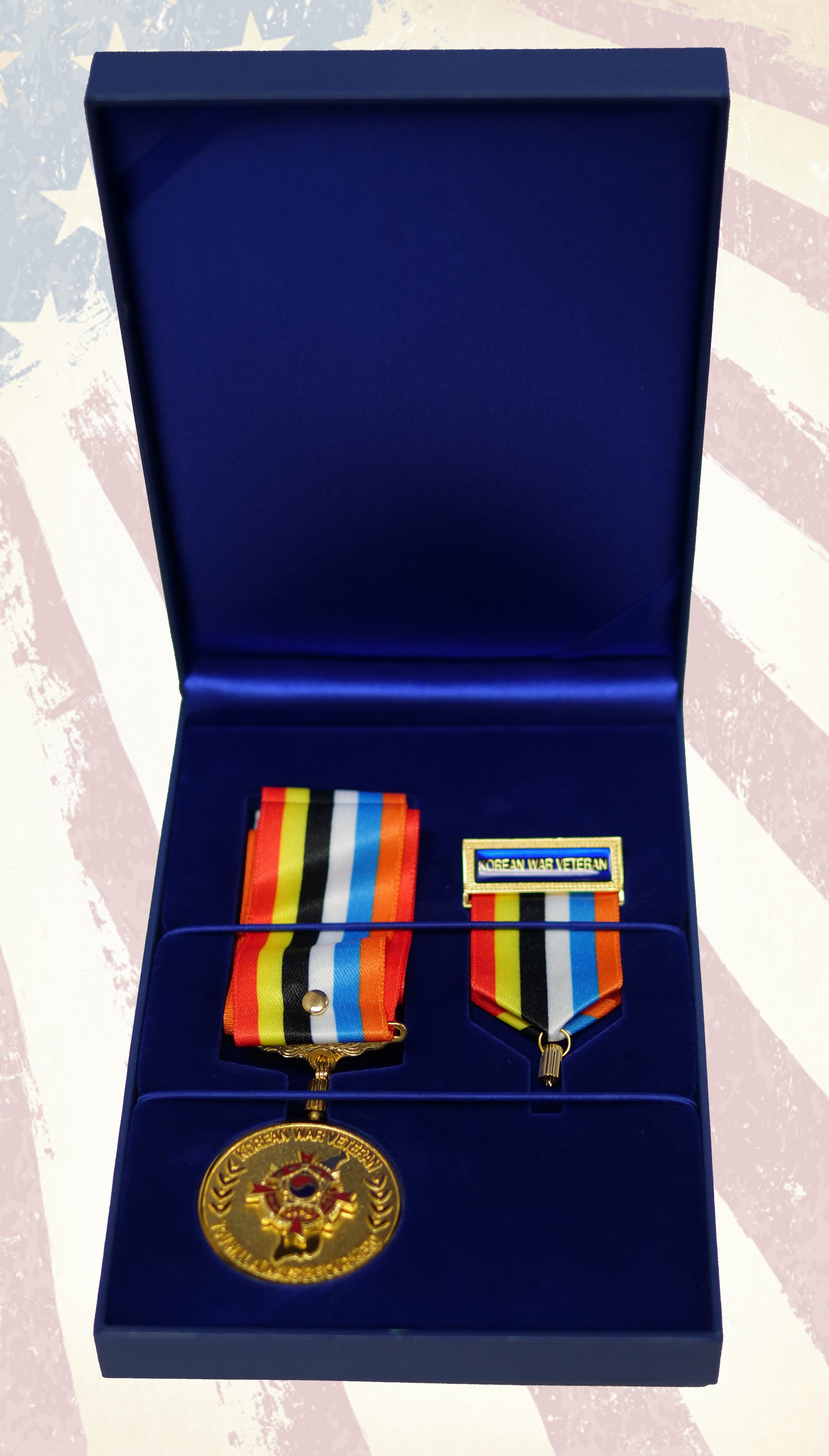 The Korean Ministry of Patriots and Veterans Affairs has created the Ambassador for Peace medal to honor and thank Korean War Veterans for their service to the Republic of Korea. Veterans from Nebraska who meet the eligibility requirements listed below can submit their applications to the Korean Consulate in Chicago. Applications are accepted all year, but are only reviewed in August and December.
Eligibility
To be eligible for the medal, you must have either:
Served in Korea at some time between June 25th, 1950, to July 27th, 1953, -or-
Participated in UN peacekeeping operations in Korea before January 1st, 1956
The medal can also be awarded posthumously to immediate family members of a deceased Korean War Veteran who meets the eligibility requirements. 
Application
Send your completed form to
Korean Consulate General in Chicago (Dept. of KWV)
NBC Tower Suite 2700 
455 North City Front Plaza Dr. 
Chicago, IL 60611
For veterans in states other than Nebraska, please contact your state's Veterans' Affairs agency to learn about obtaining a medal.