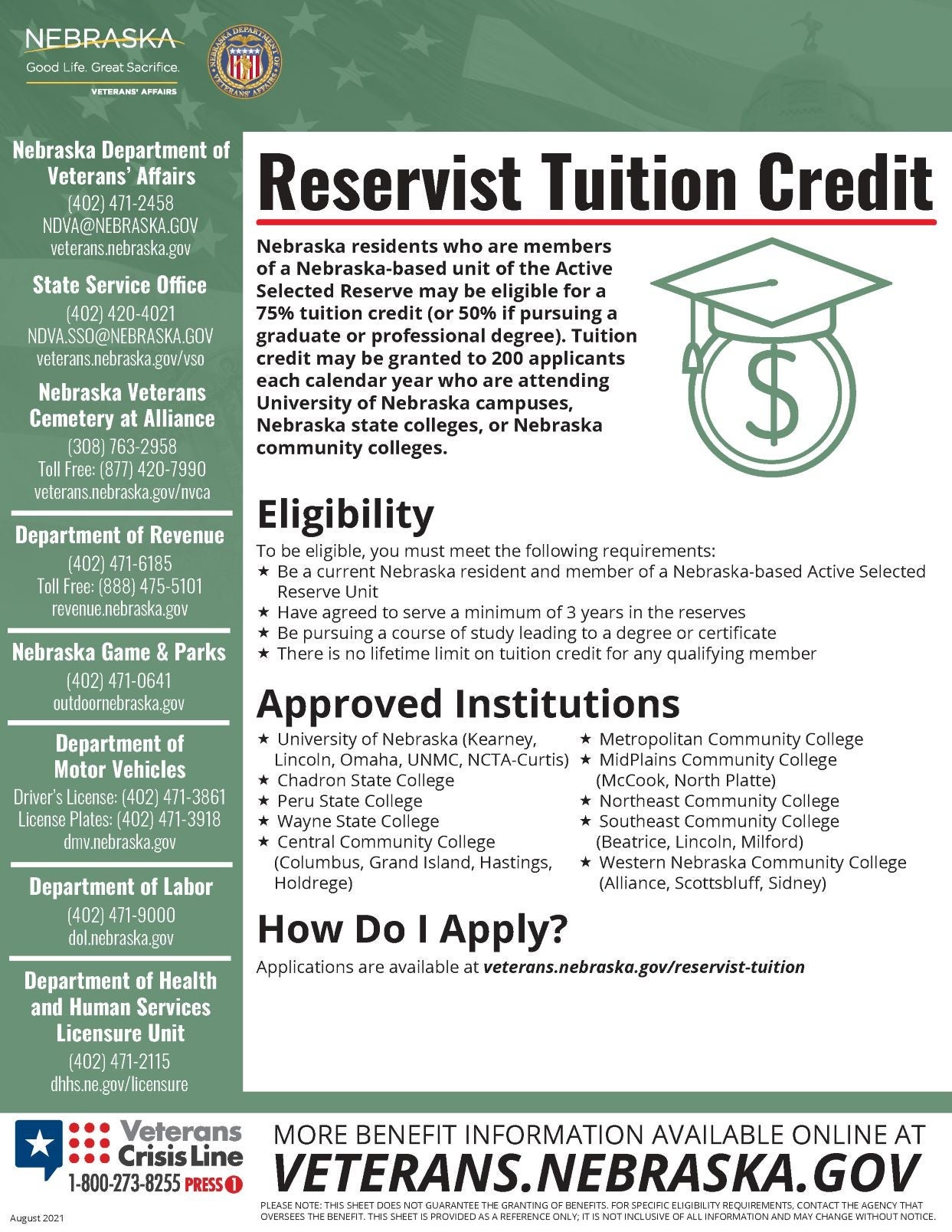 The Nebraska Department of Veterans' Affairs (NDVA) is making changes to the Reservist Tuition Credit program to increase assistance amounts and expand eligibility starting August 28, 2021. Credits for undergraduates are rising from 50 percent to 75 percent, and a new 50-percent tuition credit is available for graduate and professional degrees. In addition, eligibility has been extended to officers and enlisted members of the Active Selected Reserve and the previous eligibility cut off after ten years of service has been eliminated.
"Any time we can expand our programs for the veterans we serve is a win," said NDVA Director John Hilgert. "We want to thank our veterans in meaningful ways, support them in the next step of their lives as they transition out of service, and give them ample reasons to stay in Nebraska. This helps us do all those things."
The Reservist Tuition Credit program allows members of a Nebraska-based unit of the Active Selected Reserve to receive a tuition credit to the University of Nebraska campuses, Nebraska state colleges, and Nebraska community colleges. The changes to the Reservist Tuition Credit Program were made through Legislative Bill 4, introduced earlier this year by Senator Tom Briese and co-sponsored by forty-four senators. LB 4 passed the Legislature March 11, 2021, and was signed by Governor Ricketts on March 17, 2021.
Information on the program, including application instructions, can be found at veterans.nebraska.gov/reservist-tuition.
###

Click to view press release.