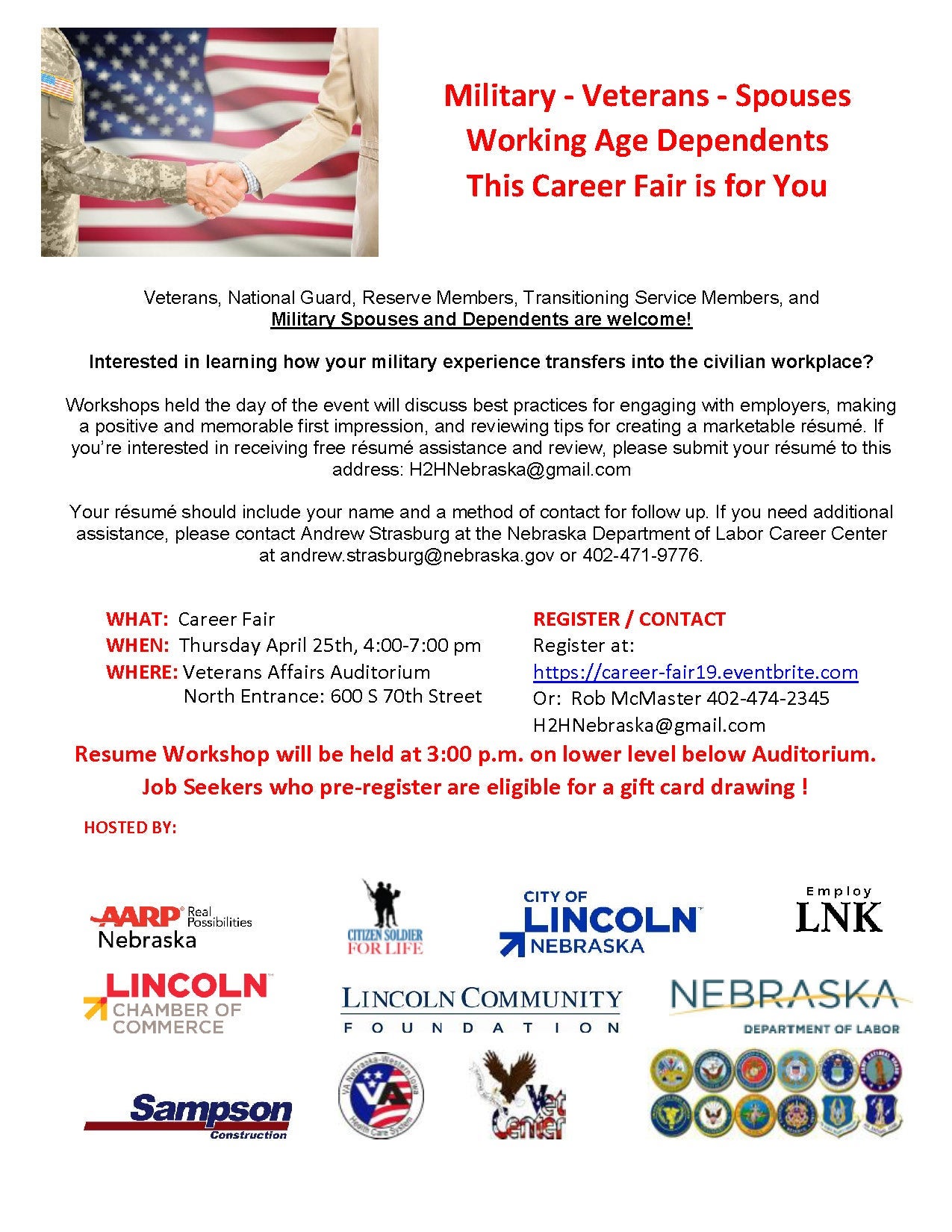 Veterans, National Guard, Reserve Members, Transitioning Service Members, and Military Spouses and Dependents are welcome!
Interested in learning how your military experience transfers into the civilian workplace?
Workshops held the day of the event will discuss best practices for engaging with employers, making
a positive and memorable first impression, and reviewing tips for creating a marketable résumé. If
you're interested in receiving free résumé assistance and review, please submit your résumé to this
address: H2HNebraska@gmail.com
Your résumé should include your name and a method of contact for follow up. If you need additional
assistance, please contact Andrew Strasburg at the Nebraska Department of Labor Career Center
at andrew.strasburg@nebraska.gov or 402-471-9776.