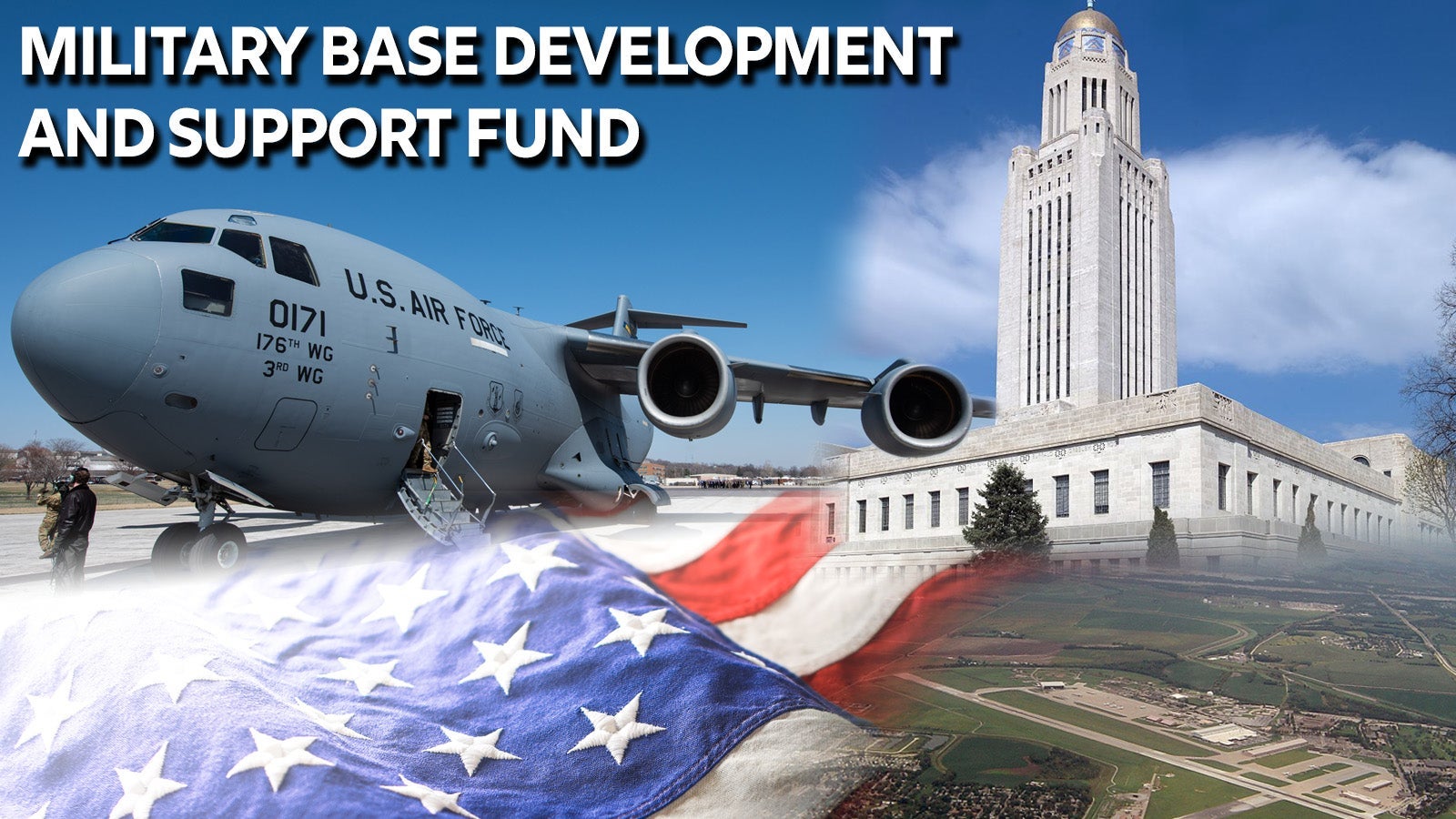 The Nebraska Department of Veterans' Affairs (NDVA) is now accepting applications for the Military Base Development and Support Fund.
The fund, which was created by the Nebraska Legislature in 2022, includes $25 million to contribute to construction, development, or support on any military base located in Nebraska. It is meant to support projects that will improve mission retention and recruitment; support the morale, health, and mental wellness of military members and families; and grow the economic impact of military bases in Nebraska.
It is administered by NDVA and requires a match of private funding in an amount equal to or greater than one-half of the total cost of the project to authorize an expenditure from the fund.
Full details on the fund, including eligibility, requirements, application, and more can be found at veterans.nebraska.gov/militarybasefund.
For questions regarding the application or funding process, please contact Jacye LaFayette-Dymacek at (402) 310-7796 or jacye.lafayette-dymacek@nebraska.gov.
###

Click to view press release.