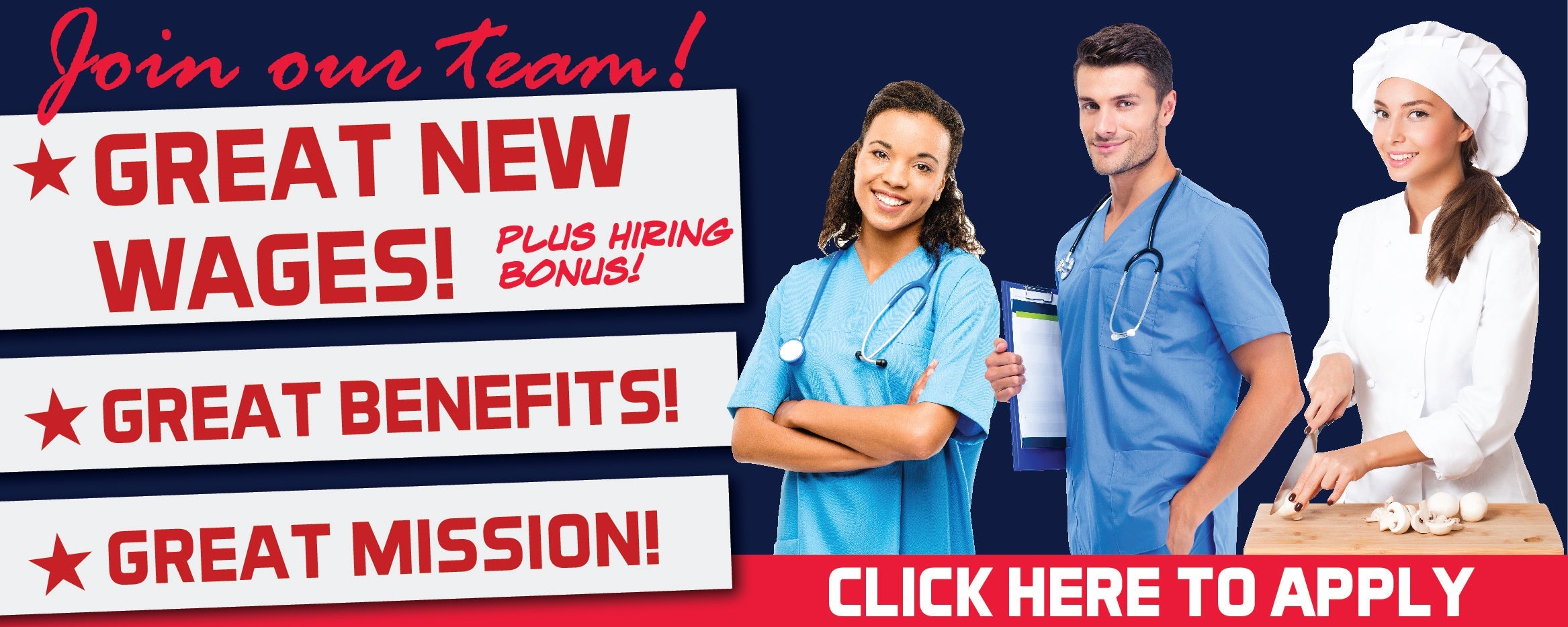 Increased wages at our veterans' homes in Bellevue, Kearney, Norfolk, and Scottsbluff! We have 20% increases for support roles like food service cooks and assistants, housekeepers, and facility maintenance and 30% increases for clinical roles like registered nurses (RN), licensed practical nurses (LPN), and certified nursing assistants (CNA). On top of that is an additional $3 differential for all teammates at the homes. 
PLUS BONUSES for sign-on, referrals, commuting, and clinical certifications!
View openings in: Bellevue  |  Kearney  |  Norfolk  |  Scottsbluff
---
Interested in Becoming a CNA?
We offer paid CNA training classes at all four of our veterans' homes, with the opportunity to join the team upon completion.
Earn $18.60/hour while you're in class, and move to $21.807/hour upon completion and certification. Supplies and certification are all paid for, too!  *includes $3 shift differential for hours worked
Receive your training alongside our teammates, become familiar with the facility you would be working in, and get to know the members you'll be taking care of. If you're a student, you can also take advantage of our school accommodations and tuition reimbursement, as well. Start your nursing career at NDVA and take advantage of our tuition reimbursement benefits.